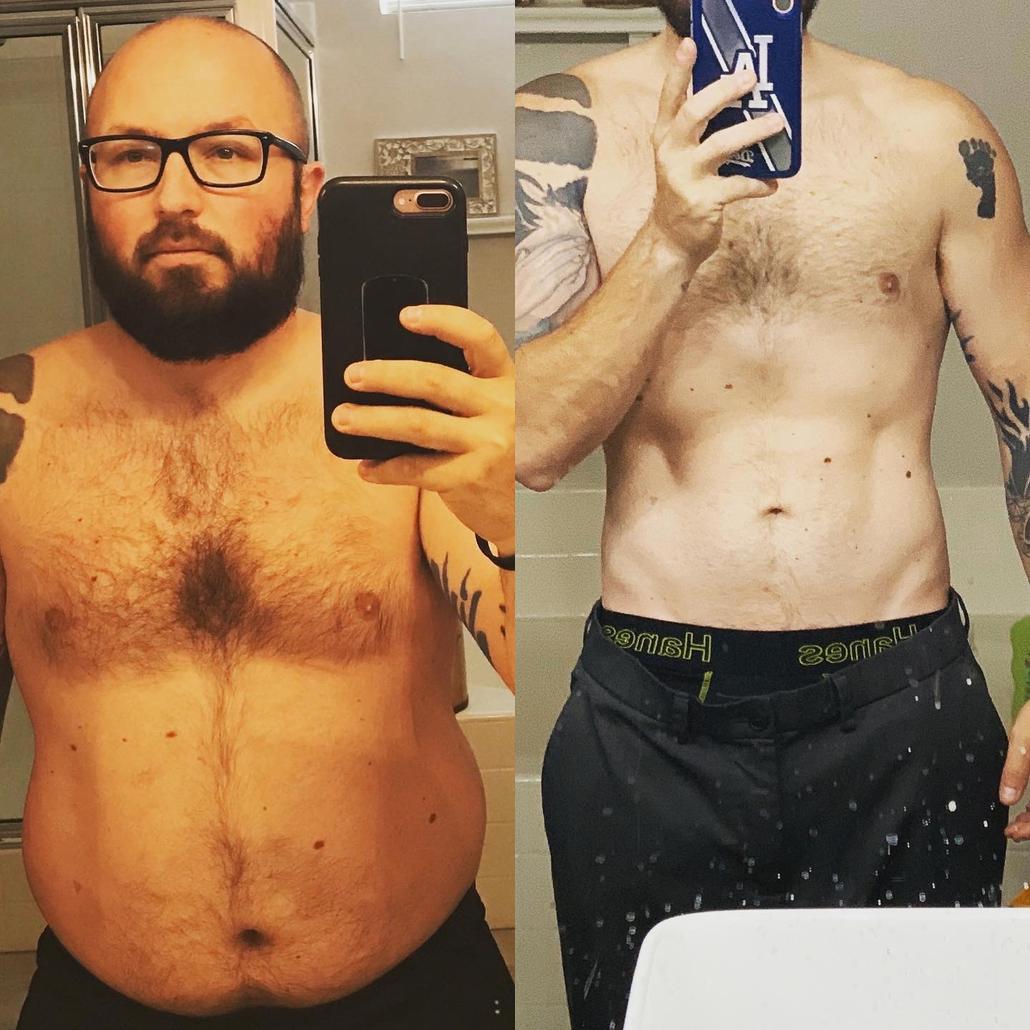 Before going keto, my weight was out of control – I couldn't stretch without losing my breath.
When I didn't have sugar I constantly had headaches (detox), I was majorly addicted to sodas, if I didn't have a dessert after dinner – I was in a mood.
I knew I had to make a change after my son's 6th birthday party.
I dressed up as spider man and holy cow, it did not look good.
To top it off, I felt like my body was telling me to make a change when I had a headache during the party until I had a piece of cake.
I went keto on March 4, 2019 and the picture is the transformation. Since going keto, I have about 10 million times the energy, I have not gotten sick since I started – not even the dreaded coronavirus! 
I never have headaches caused by food. My joints and overall inflammation is at an all-time low. I don't have dessert cravings. I can walk by candy now without the fear of guilt. And most of all – I don't need it anymore. 
– Mike